How to Install FTB: Infinity Evolved on Windows
Feed the Beast (FTB): Infinity Evolved is a modpack for Minecraft that contains over one-hundred mods. We recently started up a community server for it and have been showcasing progress of builds within it on our live stream. Moreover, players must be added to the whitelist to play on it.
In order to run the modpack, it is necessary to have the latest version of Java 64-bit installed and the FTB launcher configured with optimal settings. Here is a video tutorial on how to install the modpack on Windows: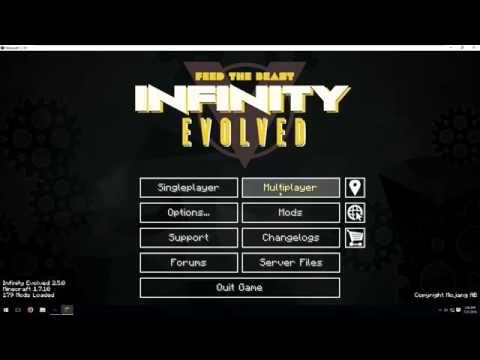 Here are the basic steps to installing the modpack as shown in the video:
Install the latest version of Java 64-bit for Windows.
Download the "Legacy Windows" version of the FTB launcher.
Configure the FTB launcher to use the version of Java you just installed and allocate at least 2.5 GB of RAM.
Install the FTB: Infinity Evolved modpack.
Feel free to leave a comment if you have any questions.